Navigating Aurora's New RV Parking Regulations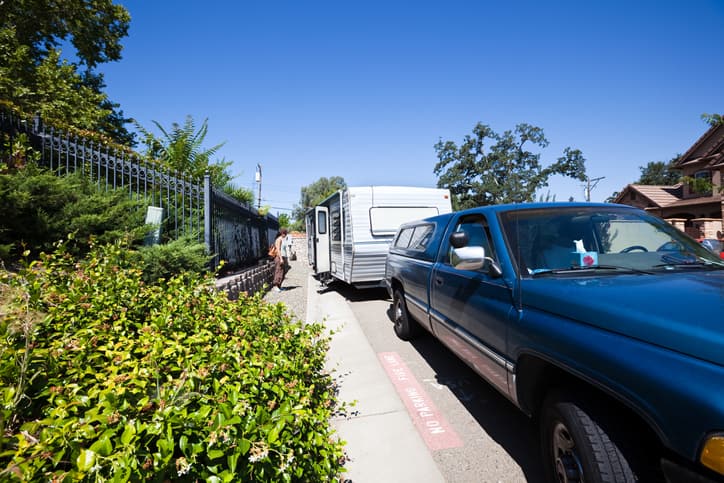 The city of Aurora is ushering in a set of revised parking regulations for recreational vehicles, aligning with changes introduced in neighboring Denver earlier in 2023. Starting November 25, 2023, these measures are aimed at optimizing public street usage and fostering harmony in communal spaces.
Recreational vehicles, encompassing motor homes, camper trailers, truck campers, campervans, watercraft, snowmobiles, and off-highway vehicles, are now subject to a maximum parking duration of 24 hours within any seven-day period on streets or public rights of way.
To comply with these regulations, owners must ensure their recreational vehicles are removed from the public right of way for a minimum of 72 consecutive hours. Failure to adhere to these changes may result in the towing or removal of the RV within 24 hours of being cited.
This shift in regulations follows a broader trend observed in the greater Denver area, urging RV owners to explore alternative parking solutions. The timing of these laws luckily coincides with the emergence of new RV storage facilities around Aurora, such as Honey Bee RV Storage. These facilities provide citizens with compliant storage options and additional benefits, including dumping stations, washing facilities, and covered parking spots with electrical hookups within fenced and monitored premises.
As Aurora adapts to evolving community needs, these parking regulations signify a concerted effort to balance the interests of all residents. Whether you're a recreational vehicle owner or a concerned citizen, staying informed and compliant with these new laws promises peace of mind and security.
For detailed information or specific queries about the new regulations, residents are encouraged to contact the Aurora city parking authorities at 303.739.7338 or parking@auroragov.org. For tailored parking solutions, give Honey Bee RV a call or visit our website. Together, we can navigate these changes and contribute to a more organized and harmonious urban environment in Aurora.
More From Honey Bee RV