Road Trip Destinations Near Fort Myers, FL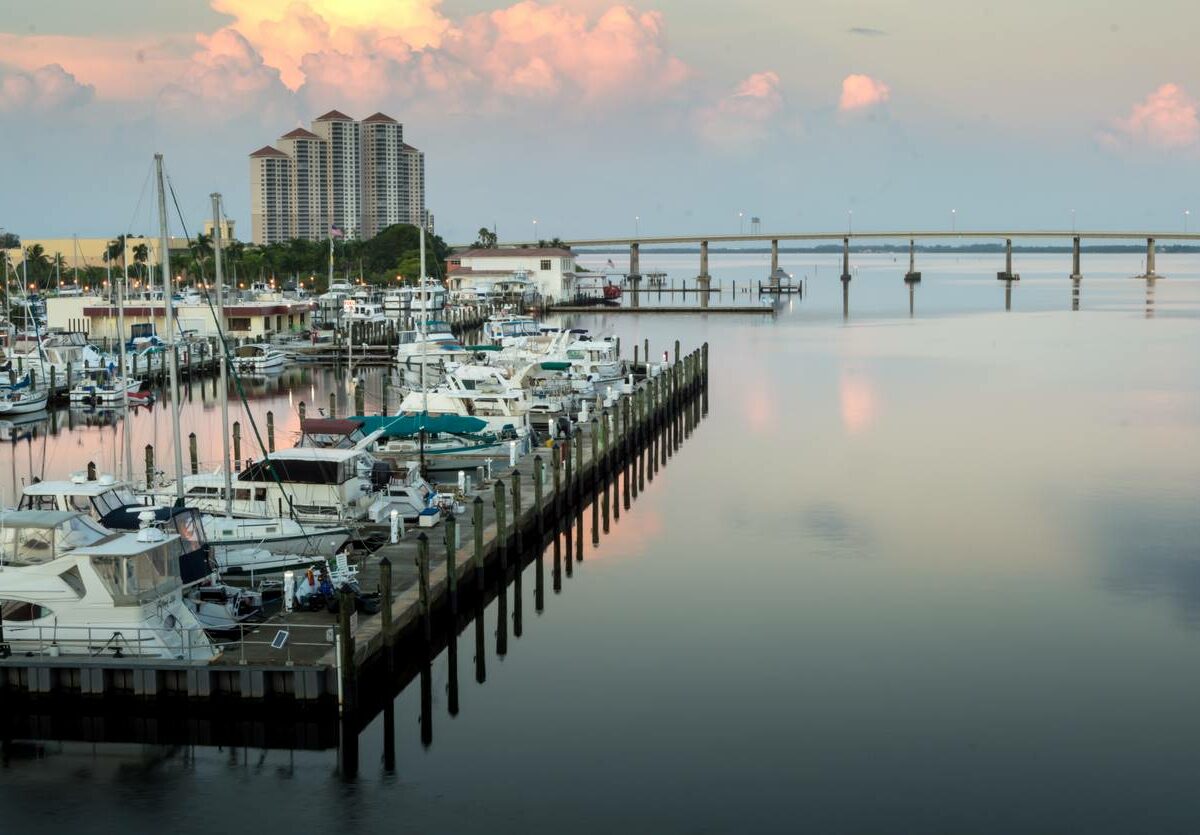 When you and your family become restless inside your house and need to get out of town, it's time to go on an affordable yet exciting road trip through Fort Myers and southwest Florida. However, in an area with as much to do as Fort Myers, it can make your head spin trying to find out where to start planning your summer road trip.
While you plan your perfect family road trip through southwest Florida, it's helpful to research the many destinations and stops to visit along the way. In this blog, our team at Honey Bee RV will show you the best road trip destinations near Fort Myers, FL, for you and your family to explore.
Why Take a Road Trip Near Fort Myers, FL?
Road trips are a way to break up the monotony of everyday life and spend quality time with your family and loved ones. Through the scenic routes and picturesque stops along the way, especially those in southwest Florida, such as the Everglades, you can make memories at places represented by the littlest dots on the map.
Once you get you and your family excited to go on a road trip, it's best to start from the beginning. When planning a road trip through southwest Florida, what better place to start than Fort Myers?
Things to Do in Fort Myers and the Surrounding Areas
Inside Fort Myers are a plethora of exciting activities for you and your family to do. From fascinating museums to beautiful parks, you'll find something for everyone in the family. Some noteworthy destinations for your Fort Myers road trip include:
Yet there's more to southwest Florida than just Fort Myers. Several neighboring communities are filled to the brim with fun activities for the whole family. Here are some road trip destinations for you to explore:
Sanibel Island
Sanibel Island is a tropical oasis located along the shores of the Gulf of Mexico. Known by many as the Shell Capital of the World, the sandy beaches of Sanibel Island are the world's most worthwhile place to collect seashells by the seashore. Along with vacation rentals and several resorts, this island destination is a fun-filled place for the whole family.
Naples
Just a short drive south of Fort Myers is Naples, a town rich with elaborate areas and districts to explore. This sunny town is known for its high-end shopping and having the most golf courses in Florida, including the Tiburón Golf Club. For a more upscale road trip that is still family-friendly, this is your ideal spot.
Sarasota
Traveling north of Fort Myers, you will come upon Sarasota, a cultural goldmine filled with several exhibits, museums, and performing institutes and venues, such as the Van Wezel Performing Arts Hall. Does anyone in your family have an interest in the arts? Consider stopping in Sarasota to catch a show and enrich the whole family's road trip experience.
Family-Friendly Nature Road Trips From Fort Myers
Do you own an RV? Go ahead and put it to use with a family-friendly road trip through the natural landmarks of southwest Florida. Especially when trekking through nature, having an RV is extremely valuable. It not only gives you a place for shelter underneath the stars but also a vehicle to travel in as you navigate the many natural landmarks of southwest Florida.
Let's take a look at the many natural destinations you can find near Fort Myers, FL.
Nature Reserves Near Fort Myers, FL
Numerous nature reserves of varying sizes surround Fort Myers, FL. If you're looking for options closer to town, visit Six Mile Cypress Slough Preserve and Estero Bay Aquatic Preserve. Do these reserves not fit your bill and you instead desire a destination further inland? Take your family to the Big Cypress National Preserve.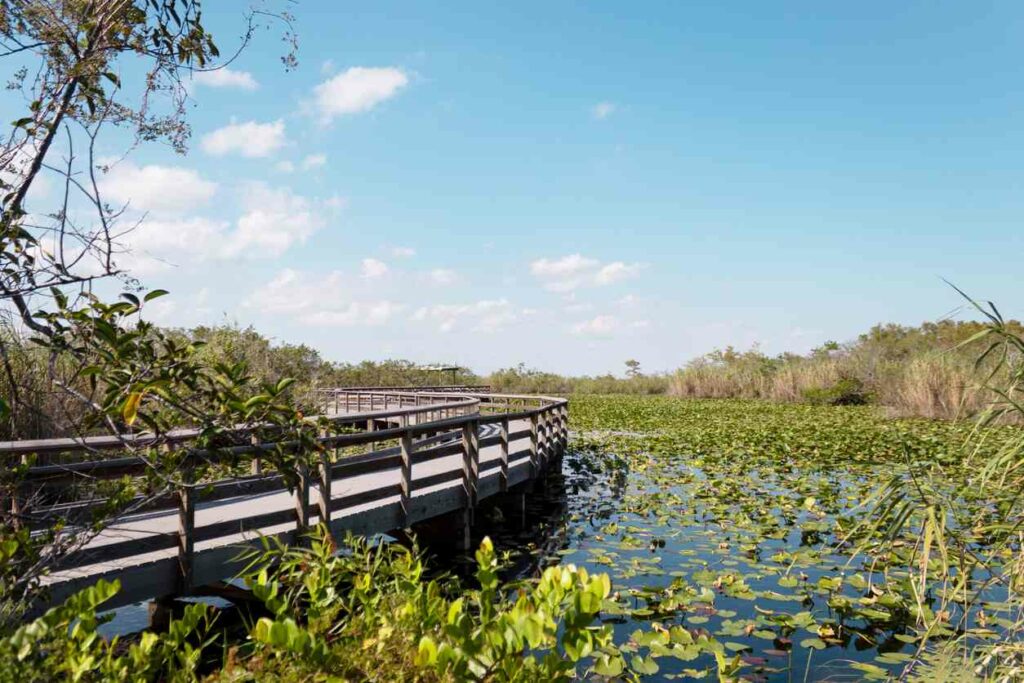 National Parks Near Fort Myers, FL
Even though there are several national parks near Fort Myers, one stands out from the pack in sheer size. This park is the famous Everglades National Park, a vast tropical wetland that offers up-close views of natural scenes and wildlife. If the size of the Everglades doesn't suit you or your family, there are other options nearby for you to explore, including the Picayune Strand State Forest.
Beaches Near Fort Myers, FL
Whether you're looking for a nice time on the sandy shores or a dip in the ocean, there are plenty of beaches near Fort Myers, FL. The best beaches in the area to visit include Lovers Key Beach, Fort Myers Beach, and Bunche Beach Preserve. Each beach includes scenic views and plenty of fun activities.
Southwest Florida Road Trip Travel Tips
Once you've made plans for your southwest Florida road trip, it'll be time to begin packing and preparing to hit the road! While you do, it's important not to rush through your packing process and ensure you have everything you and your loved ones will need. Some tips you can use to better prepare for your journey are:
Follow a packing checklist
Dedicate a suitcase for each family member
Pack extra changes of clothes
Don't forget about toiletries
Bring portable chargers
Pack extra sunscreen and bug spray
Check the weather forecast
Rent Secure RV Storage at Honey Bee Today!
After creating unforgettable memories on your road trip through southwest Florida, store your RV in the best self storage near Fort Myers, FL, at Honey Bee RV. With a unique and extensive line of amenities across each facility, your RV can fit comfortably inside one of our many spacious parking spaces. Honey Bee RV has RV and boat storage facilities at the following Fort Myers locations:
Get the most out of your RV storage experience and visit our FAQ and storage tips pages for additional information. 
Not in Fort Myers? That's OK! We also offer convenient RV and boat storage in Sarasota, as well as Bonita Springs. Find your perfect storage space and rent online today!
More From Honey Bee RV