Fall Activities in Aurora, CO
In a city with a temperate climate like Aurora, CO, the popular recreational activities can vary quite a bit depending on the season. Now that it's Fall, leaves aren't the only thing changing. Just like every other season, fall has a plethora of season-specific activities for you and your entire family. However, it can make your head spin if you try every activity all in a short time. After all, fall is a season of taking in the scene around you with no sense of urgency.
As the leaves begin to fall, don't hibernate in your home. Explore all the fall festivities Aurora has to offer. In this blog, we'll guide you through some of the activities, events, and festivals that you, your friends, and your family can enjoy this fall in Aurora, CO.
Why You Should Participate in Aurora's Fall Activities
By participating in fall activities around Aurora, you not only get the chance to experience and immerse yourself in the season but also engage with the community around you. With a diverse range of activities in Aurora alone, you'll have no difficulty finding fun and festive ways to get into the autumn spirit.
Fun Fall Activities in Aurora, CO
Once you've decided to participate in Aurora's fall activities, the question turns to what activities you're interested in. From local events to just taking in the autumn atmosphere, there is a vast array of activities in store for you. Some of the fun fall activities in Aurora, CO, include:
Visit local pumpkin patches
Go to a farmer's market
Hike through scenic routes
Experience a haunted house
Grab some cider at Haykin Family Cider
While these activities are barrels of fun, there are ways you can make your fall experience even better. You may want to participate in these activities with someone specific, or maybe there's an activity you are interested in but want to learn more about. Whatever fall activity you're looking for, there's a good chance that Aurora will have it. Here are some additional types of fall festivities for you to consider.
Fall Family Fun in Aurora
Want to make sure the kids and whole family are in on the fun? Don't worry! There's a wide range of activities for kids and adults alike to enjoy across Aurora. These activities include apple picking, pumpkin carving, corn mazes, hayrides, and much more.
Leaf Peeping in Aurora
Fall is known for its serene and beautiful natural landscapes, which makes leaf peeping a very popular fall activity. There are a plethora of different parks and nature centers that include scenic routes and views to take in, such as the Bluff Lake Nature Center Loop, Aurora Reservoir, and the Cherry Creek State Park.
Fall Cooking in Aurora
One popular activity plenty of people indulge in is finding a new recipe specifically for the fall. In Aurora, a good place to find these recipes is by taking a class at Create Kitchen & Bar. Not only do these classes allow you to discover a new recipe and test your skills as a chef, but they do so while getting you out of the house.
Fall Events in Aurora, CO
In addition to the many season-long festivities, Aurora also acts as the host to a wide selection of fall-themed events to greet the season in style. Whether you want to get spooky around Halloween season or want a place for you or your little ones to get a sweet treat, come to Aurora for your fall cheer. Some of the most noteworthy Aurora fall events include:
Fall Festival at the Aurora Highlands. A family-friendly autumn-centric event filled with a pumpkin patch, hayrides, face painting, and more!
Southlands Trick or Treat Trail. A community event featuring live entertainment, a haunted house, a pet costume show, and a variety of games.
Treat Street. A family-friendly trick-or-treat event featuring vendors and activities in a happy environment to celebrate Halloween.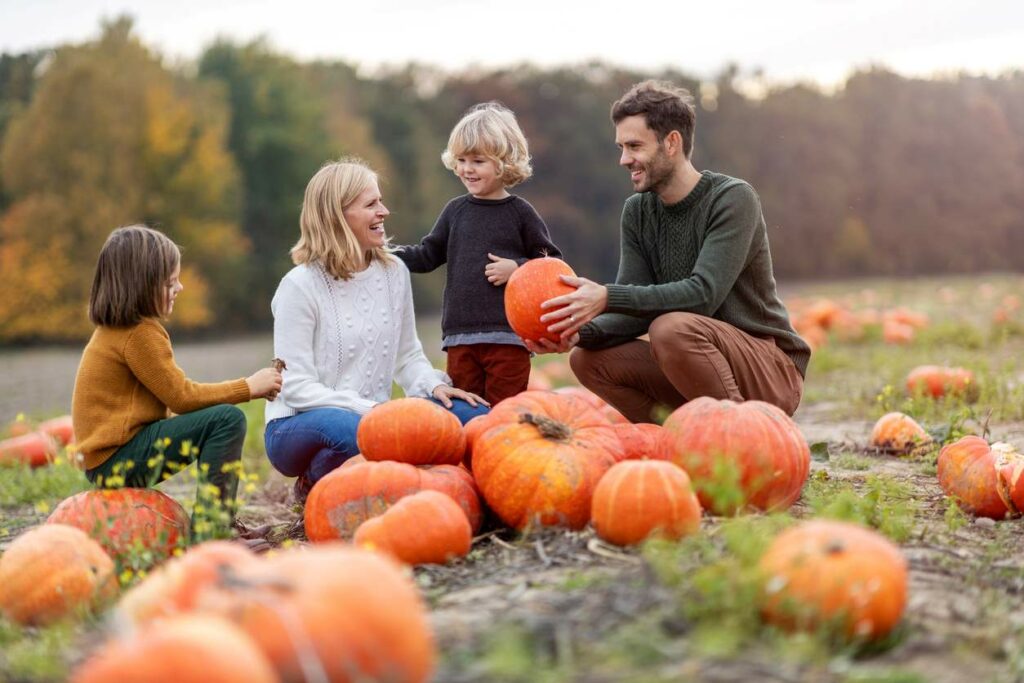 Fall Festivals in Aurora
Among the most popular fall events in Aurora are the many festivals held around town each year. One of the most famous festivals in Aurora is Nick's Pumpkin Patch and Fall Festival. Held at Nick's Garden Center every October, this festival typically runs the majority of October and includes several festive attractions, from a pumpkin patch to tractor and train rides.
How Best Ways To Take Part in Aurora's Fall Festivities
First and foremost, the best way to get started is by getting out and enjoying the fall weather! Even if you choose not to partake in any of these fun fall activities in Aurora, there's nothing stopping you from stepping out to feel the crisp autumn air.
Another way you can take advantage of the season is by taking your vehicle out with you to get better views of the scenic Aurora routes. With several parks and lakes to visit, whether you travel by boat, car, or RV, you'll experience a unique tour through the heart of Aurora's greatest fall scenes, all from the comfort of your steering wheel.
Rent Aurora RV Storage at Honey Bee Today!
When the weather begins to turn and you need a place to store your boat, RV, and additional vehicles, look no further than Honey Bee RV in Aurora, CO. With a wide range of amenities and features, and spaces in a variety of sizes, our facilities are designed and built to accommodate all vehicle parking and storage needs. For additional tips and tricks to optimize your customer experience, visit our storage tips and FAQ page.
Rent or reserve your RV storage space at our Aurora RV storage facility today by contacting our team online or by browsing our available spaces today!
More From Honey Bee RV